---
- FIT-to-GOs mission is to improve the health and well-being of the people
in our community by encouraging positive habits and lifestyle changes -
​
---
---
Welcome to FIT-to-GO Fitness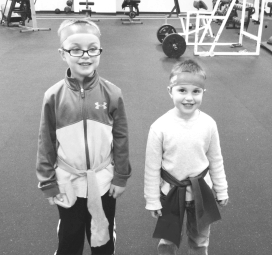 FIT-to-GO, LLC is a welcoming fitness facility dedicated to catering to the client and their individual needs in order to guide them in reaching their goals. We want to give ordinary people the ability to achieve extraordinary results; through integrity, accountability, education and environment. FIT-to-GO is located at 502 East Edwards Street, Litchfield, Illinois.
FIT-to-GO, LLC IS PROUD TO NOW OFFER FULL SERVICE FACILITY MEMBERSHIP PLANS. OUR CARDIO EQUIPMENT INCLUDES TREADMILLS, ELLIPTICALS, UPRIGHT AND RECUMBENT BIKES, JACOBS LADDER, STAIR MILL, CARDIO STRIDER, & ROW MACHINE. WE HAVE A WIDE RANGE OF FREE WEIGHTS AS WELL AS SELECTORIZED WEIGHT MACHINES. WE ALSO OFFER GROUP FITNESS PROGRAMS AND PERSONAL TRAINING BY A HIGHLY EDUCATED AND PROFESSIONAL STAFF.​​
---
---
How can you benefit from the FIT-to-GO experience?
1. FIT-to-GO offers qualified and professional fitness training from highly educated and experienced trainers, thus GUARANTEEING the RESULTS that you've been looking for.

2. You are provided with motivation and encouragement. Sometimes you fall short of reaching your fitness goals because of a lack of support. You receive one-on-one support.

3. You are offered an unending commitment to excellence. You can only benefit from an environment that fosters excellence. Never settle for mediocrity.

4. Information in the fitness and wellness industry in constantly changing. You will always receive updated information and cutting edge instruction, thus giving you a better chance of reaching YOUR FITNESS GOALS.
---